Mobile Education Centre
The Survivors of Kinchela Boys Home are taking their story on the road in the country's first ever Stolen Generations Mobile Education Centre (MEC) to tell the truth about what happened to them.
KBHAC has transformed a retired commuter bus into a MEC for the purpose of a truth telling and healing experience about Kinchela Boys Home and the Stolen Generations.
The MEC includes an interior exhibition display developed in consultation with the survivors, known as the Uncles. The back half of the bus has been converted into a cinema that shows a short, animated film collaboratively produced with the uncles.
This is a whole of community experiential learning centre and aims to educate children, young people and communities (Aboriginal and non-Indigenous) through three levels of engagement and drawing on a range of resources: oral testimony, archival material, animated film, visual images and timelines as well as interactive materials including an online portal.
In 2019, KBHAC ran a pilot in the Macleay Valley which demonstrated how the MEC provides a unique and safe space for students and community members to talk with the Uncles about their experiences in KBH and provide a broader understanding of the ongoing impacts of the Stolen Generations. The sharing of the Uncles' lived experiences and stories is impactful beyond words.
Workshops and Tailored Training
KBHAC provides educational workshops and training sessions about Kinchela Boys Home, the Stolen Generations and continuing legacies of these experiences, including tools to understand intergenerational trauma support transgenerational healing. These can be tailored to different ages and audiences. We also provide cultural awareness training, professional learning workshops for teachers and survivor led workshop facilitation. 
If you are interested in learning more about the workshops and tailored training that KBHAC can provide, please submit your enquiry here
Mapping Kinchela Boys Home
Click the link below to read more about Kinchela Boys Home and how KBHAC is helping to map the history through intergenerational storytelling.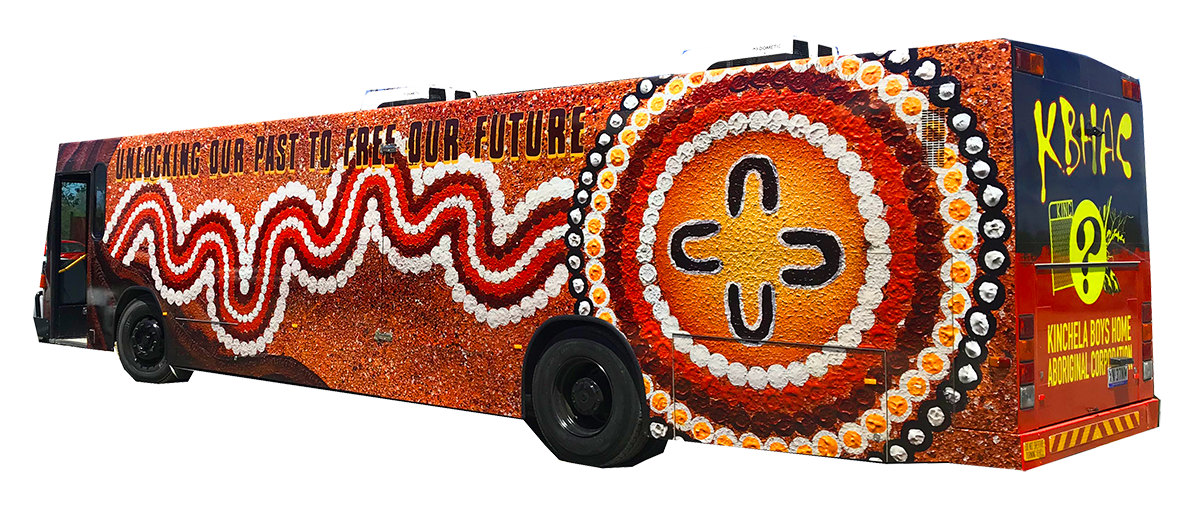 Taking control of our future